New Form Island in Pacific Ocean
(Please change layar map to ESRI Sattelite for best view map)
It's not every day a new island pops up.
The first photos from a newly-formed island in the Pacific are making the rounds online. The island, located off the coast of Tongatapu, began to form in January from a volcano eruption.
GP Orbassano, a photographer and hotel owner in Tonga, visited the island recently with friends. They are believed to be the first people to walk on it, according to the Australian Broadcasting Corporation.
An island has been formed in the Pacific Ocean off the coast of Tonga after an underwater volcano erupted.
The still unnamed island is about one-mile long and located between the older Hunga Tonga and Hiunga Ha'apai.
It is located 28 miles northwest of Tonga's capital, Nuku'alofa, BBC News reported.
Gianpiero Orbassano, who is a 63-year-old tour operator and photographer in Tonga, took a friend and his son on a boat to check out the island on Saturday, according to the Telegraph.
They first landed on a black beach.
And then proceeded to climb to the top of the island's cone-shaped mountain.
The island is estimated to be 820 feet high.
Orbassano told the Telegraph that the surface of the island was still very hot.
It is not clear how safe it is to walk on the new island.
A scientist told BBC News the island is unstable and dangerous for visitors, but Orbassano said "it felt quite safe."
Eventually the trio made it to the rim of the crater.
From there, they could see into the beautiful lagoon that had formed inside the crater.
They said the green lake in the crater smelled of sulphur.
"We had a beautiful view of the volcano, which inside is now full of green emerald water, smelling of sulphur and other chemicals," Orbassano told Radio Australia's Pacific Beat program.
Scientists believe a volcano exploded more than a month ago underwater and continued to grow until the island formed.
The island is expected to erode back into the ocean in a matter of months because it is made out of ash.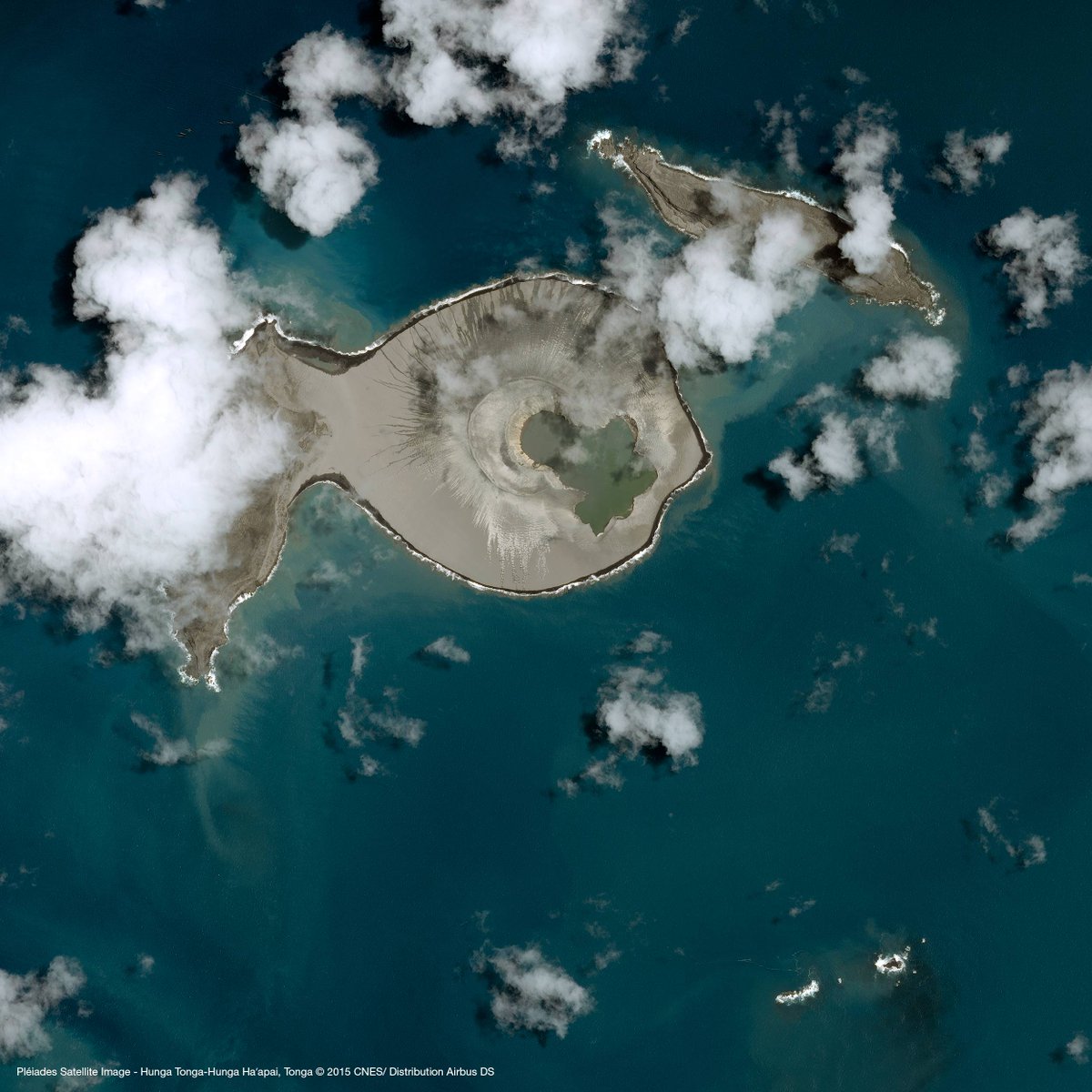 In Erruption Process