Yiwu International Trade City - District 4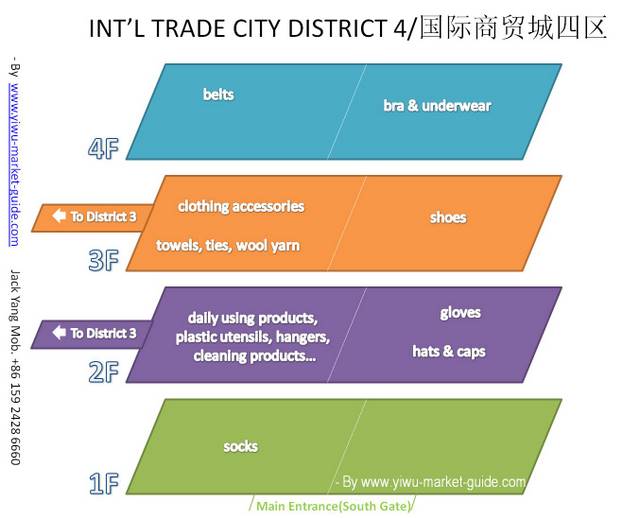 District 4 is mainly of knitting products and fashion accessories.
This district opened door on Oct. 21, 2008, the total area reaches 1,008,000 m2, has over 19,000 shops. It's the biggest single building (in square meter) in China by finishing time. You can hardly see the other end of the aisle if you stand on one end. HUGE!
This district is greener, more environmental friendly and energy saving than the previous ones. It has modern facilities like automatic roof windows, rainfall collection system and solar energy generators, even a 4d cinema and a few nice coffee and snack shops.
Same story, this district also has banks, vending machines, Chinese fast food restaurants, no good western restaurants. You can buy fresh fruits and roasted lamb from peddlers.
1st floor is for socks. 2nd floor is for textile, gloves, and hats. 3rd floor is for shoes, ribbons, laces, ties, thread, and towels. 4th floor is for bras, underwear, belts, and shawls.