Yiwu International Trade City - District 5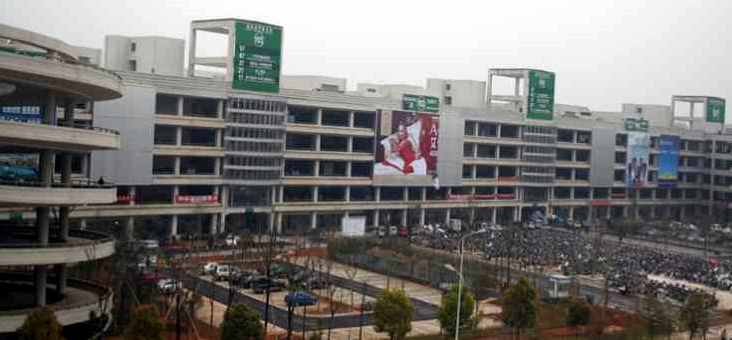 This new district introduce household product bedding, textile products, textile raw materials, and car accessories.
This district opened in May, 2011, the total area reaches 640,000 m2, has over 7,000 shops.
It's a 5 floor building, costing 1.4 trillion RMB, which is over 218 billion USD, equipped with modern facilities like automatic roof windows, rainfall collection system and solar energy generators.
Same story, this district also has banks, vending machines, Chinese fast food restaurants, no good western restaurants. You can buy fresh fruits and roasted lamb from peddlers.